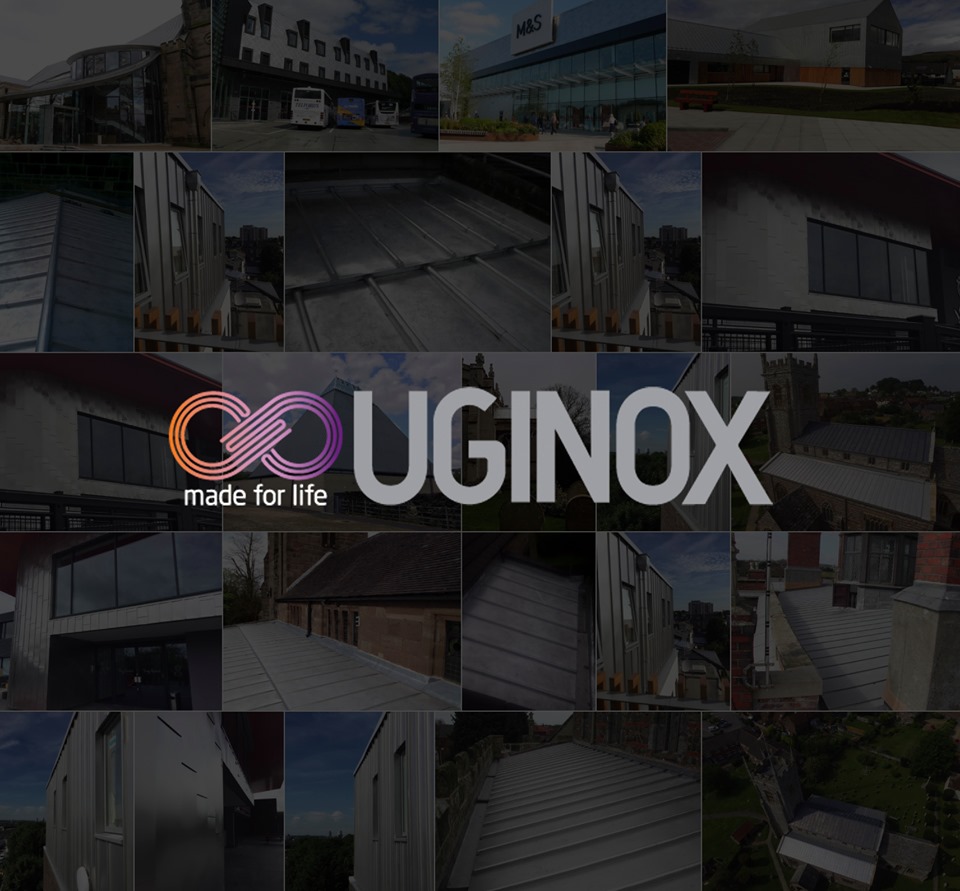 Electrolytic tin plating

Uginox Patina K44 stainless steel sheeting features electro-tinned coating (100% pure tin) on both sides. This thin metallic coating does not provide corrosion resistance; the plating in fact serves two purposes:
Formation of a homogenous, matt grey finish (known as patina).
Gives a surface which promotes easy application of soft solder in complex details.
Patina formation
Over time, weathering causes the electroplated tin to form a uniform, matt grey finish (a patina) on the exposed surface of the rust free stainless steel base material. Patina formation takes a correspondingly longer time on unweathered surfaces. During the handling process handprints and mild staining can occur that may cause temporary blotchiness to the surface, these disappear as the patination of the surface develops into an even, matt grey surface finish. Uginox Patina K44 is supplied in an unweathered condition.
Applications of Uginox Patina – Uginox Patina K44
Uginox Patina K44 has proved itself to be an exemplary standard in aggressive environments. Accordingly, Uginox Patina K44 is more suitable for applications in aggressive industrial atmospheres and also in near coastal regions. Uginox Patina K44 is highly resistant to exposure to humic acids and is ideally suited to all kinds of rooftop vegetation. When attacked by particularly aggressive materials, in rare cases discoloration and streaking may form on the surface; however, these do not lead to corrosion of the stainless steel material. Should it be necessary to avoid such aesthetic issues, the use of Uginox Top is recommended as discoloration and streaking from the byproducts of chemical reactions do not typically form on its rolled matt surface. As with all materials individual material combinations may increase overall corrosion damage.
For more information please read the Uginox Technical Bulletin.